Religious School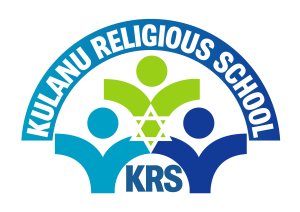 Kulanu (Hebrew for "all of us") Religious School is the official center for Jewish learning for the children of Temple Israel of Great Neck, and Temple Beth-El of Great Neck. The spirit, curriculum and philosophy of the school are based on the following educational priorities:
Fostering a positive attitude towards Jewish learning and Jewish life.
Helping students develop the knowledge and skills necessary to participate in the life of the Jewish people at home, in the synagogue and in the community at large.
Instilling a strong sense of identification with the Jewish people, Jewish tradition and the State of Israel.
Helping children develop a strong moral compass based on the eternal values of the Torah and of our sacred texts.
Our engaging program uses experiential and interactive methods to teach Hebrew reading skills, prayer, Torah, Jewish value, holidays, Jewish History and Israel studies. Weekly music class, school-wide holiday celebrations, communal T'fillah and hands-on activities foster a love of Judaism and a connection to the community. Parents are vital partners with the school in supporting its overall goals and in fostering an environment in which Jewish education and practice are valued. Shabbat experiences and family education activities complement the Religious School education. Click here for an overview of the comprehensive curriculum.
Kulanu Religious school meets twice a week for children in grades 1-7. Children in our Kindergarten program (called Nitzanim) meet once a week. The Gesher program is our Sunday morning community that offers an opportunity for four-year old Jewish enrichment at Kulanu Religious School.
When children reach the seventh grade, they participate in a special program within the Waxman Youth House, meeting twice a week for academics, t'fillah, (prayer) tzedakah projects and opportunities for fellowship, debating and discussion.
School sessions:
Pre-K and Kindergarten (Gesher and Nitzanim): Sundays (9:30 am – noon)
Grades 1 through 6: Sundays (9:30 am – noon) and Tuesdays (4:00 pm – 6:30 pm)
Grade 7: Tuesdays and Thursdays (5:30 pm – 7:30 pm)
Click here to enroll your child(ren).