Clergy
Howard A. Stecker, Senior Rabbi
Rabbi Howard Stecker has been the Senior Rabbi of Temple Israel of Great Neck since December 2003. During his time at Temple Israel, he has worked toward a vision of inclusion, striving to make the synagogue a place where everyone feels welcome to experience the power and beauty of Jewish tradition.
Raised in Fair Lawn, New Jersey, Rabbi Stecker received his Bachelor's Degree in English Literature from Columbia College, Columbia University. He was awarded a Wexner Graduate Fellowship for his rabbinic studies and received Rabbinic Ordination and a Masters Degree in Bible at The Jewish Theological Seminary.
In 2017, Rabbi Stecker was selected to participate in the Global Justice Fellowship of American Jewish World Service (AJWS) through which he engaged in human rights education and action in Guatemala and Washington, DC. He is a Senior Rabbinic Fellow of the Shalom Hartman Institute in Jerusalem and participated in the fifth cohort of their Rabbinic Leadership Initiative.
Rabbi Stecker is active in the larger community, having served on several committees of the Rabbinical Assembly, and is an officer of the New York Board of Rabbis. He has served on the Board of Directors of the Solomon Schechter Day School of Nassau County, participated in the formation of its High School, and served for five years as the co-chair of its education committee. He also served as the President of the Rabbinical Assembly of Nassau and Suffolk.
Rabbi Stecker and his family spent many wonderful summers at Camp Ramah in the Berkshires. He and his wife Deanna, the learning specialist at the Solomon Schechter School of Manhattan, are the parents of three sons.
Rabbi Stecker is an accomplished pianist and enjoys reading, swimming and hiking. What he loves most about his work is the opportunity to get to know people of all ages and to help them discover the meaning and direction that Judaism can provide.
Click here to view some of Rabbi Stecker's sermons.
Brian Shamash, Hazzan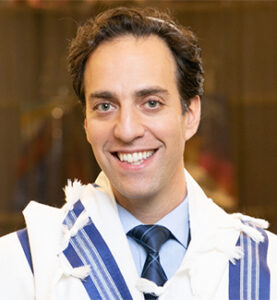 Brian enjoys yoga, skateboarding and swimming in the ocean. He and his lovely wife, Emily, are proud parents of three beautiful children, Ella, Maya and Ethan.
Visit Hazzan Shamash's Website
Daniel Schweber, Associate Rabbi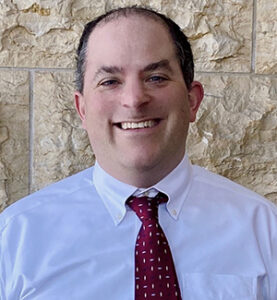 Rabbi Daniel Schweber is a native of Manhattan's Upper West Side. He attended Congregation Ansche Chesed and spent 14 summers as a camper and staff member at Camp Ramah in the Berkshires. Rabbi Schweber received his Bachelor's degree with distinction from the University of Michigan with a double major in Studies in Religion and Hebrew/Jewish Culture Studies. He was ordained in 2004 at the Jewish Theological Seminary. Prior to coming to Temple Israel in 2015, Rabbi Schweber served four years at Congregation Beth Israel in Andover, Massachusetts and six years at Shaarei Tikvah in Scarsdale, New York. At both congregations, Rabbi Schweber brought in families with young children, strengthened teen youth groups and fostered rigorous adult education programs. Rabbi Schweber is excited to bring his rabbinic experience to our diverse, vibrant congregation and looks forward to helping congregants of all ages find meaning and inspiration in Jewish tradition.
Rabbi Schweber and his wife, Dr. Sarah Schweber, a medical oncologist at Memorial Sloan Kettering's Commack site, have twin daughters, Natalie and Alexandra. He enjoys cooking, cycling, hiking and passionately rooting for the New York Mets.
Click here to view some of Rabbi Schweber's sermons.
Raphael Frieder, Cantor Emeritus
Raphael Frieder was born in Israel and studied singing and choral conducting at the Rubin Academy of Music in Tel Aviv. He has performed with the New Israeli Opera as well as with all of Israel's major orchestras. Cantor Frieder has toured extensively in Israel, Europe, and the United States, and has appeared in such diverse venues as New York's Carnegie Hall and the Notre Dame Cathedral in Paris. He has worked with some of the world's leading conductors, including Zubin Mehta and Roger Norrington, and was selected by Leonard Bernstein to perform the world premiere of Bernstein's "Arias and Barcarolles."
Cantor Frieder has made numerous recordings for Israel National Radio, has appeared on many television programs both in Israel and the U.S., and appeared in the role of the Cantor in the hit film, "Keeping the Faith." He also teaches Chazzanut at the H.L. Miller Cantorial School of the Jewish Theological Seminary. He served as Cantor at Temple Israel of Great Neck for almost 30 years from 1991 until his retirement in 2020.