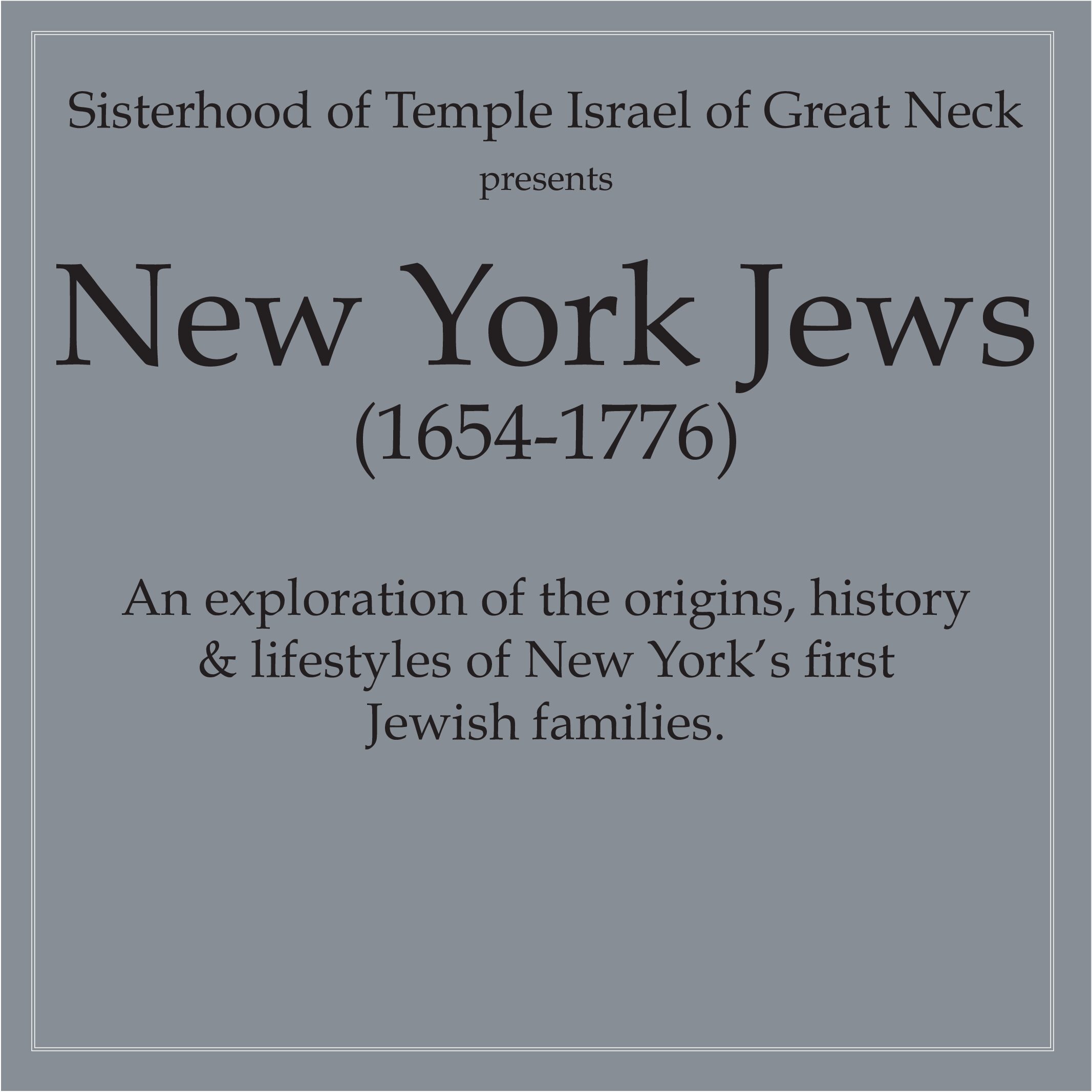 New York Jews (1654-1776): the history of New York's first Jewish families – Part Two
August 16, 2021, 7:00 pm
Add to iCal | Add to Google Calendar
Join Sisterhood for this two-part series as we explore the origins, history and lifestyles of New York's first Jewish families.
Part One is Monday, August 9, 2021 at 7:00 p.m.
Part Two is Monday, August 16, 2021 at 7:00 p.m.
Join via TIGN Zoom. Check your email or call the office to obtain link or be part of the program on youtube live: https://www.youtube.com/user/TempleIsraelGN/live
Everyone is welcome to attend.