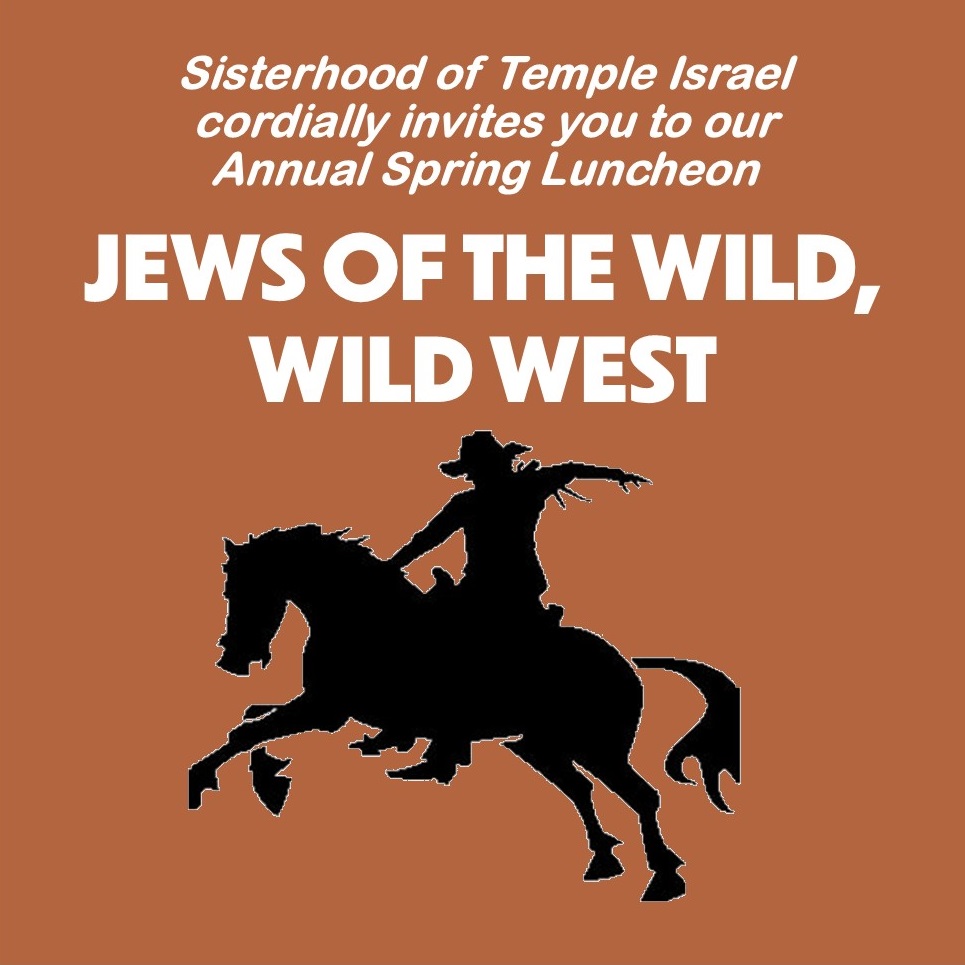 Jews of the Wild, Wild West
June 13, 2022, 12:00 pm
Add to iCal | Add to Google Calendar
Sisterhood of Temple Israel cordially invites you to our Annual Sisterhood Spring Luncheon in the Tent (also on TIGN Zoom) with special guest speaker, Rabbi Daniel Schweber. Featuring an al fresco lunch from our "Chuck Wagon" and traditional western music.
Free for paid up Sisterhood members. $20 per guest.
RSVP to Karen at (516) 487-3048 or Laura at Laura44@optonline.net by Wednesday, June 8.
Saddle up, partner! Everyone is welcome!