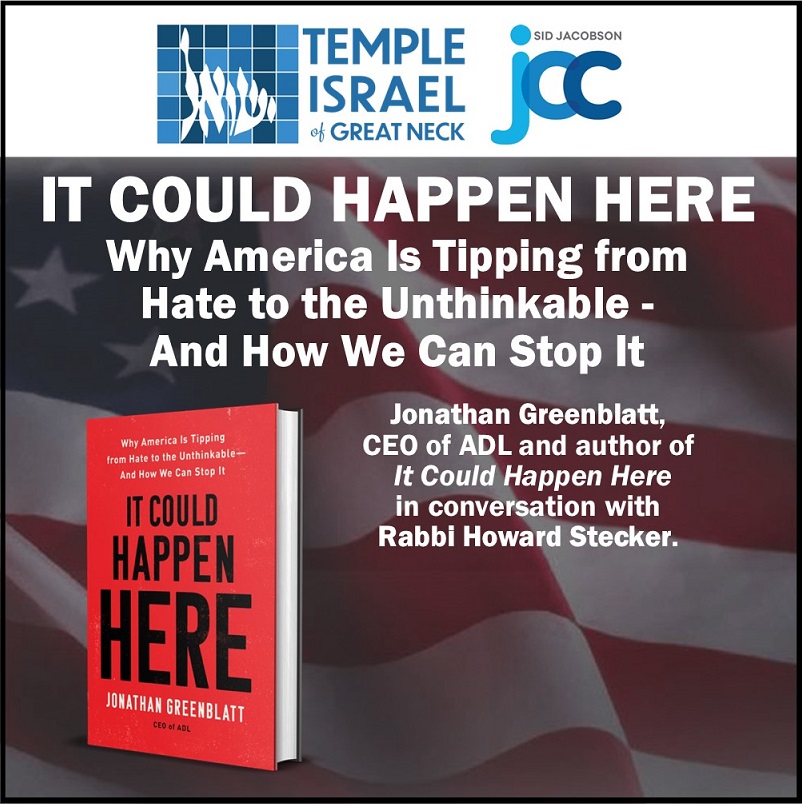 It Could Happen Here: Why America Is Tipping from Hate to the Unthinkable – And How We Can Stop It
June 16, 2022, 7:00 pm - 8:00 pm
Add to iCal | Add to Google Calendar
Join us for an important conversation with JONATHAN GREENBLATT, CEO and National Director, ADL and author of It Could Happen Here, a bracing primer on how we – as individuals, as organizations, and as a society – can strike back against antisemitism and hate. Jonathan will speak with RABBI HOWARD STECKER of Temple Israel of Great Neck about the challenges and responsibilities that face us at this critical time.
No charge to attend. RSVP required. This event will be held in-person at Temple Israel and Online (a link will be provided following registration). Click here o register.
Books are available for purchase at a special rate of $20 each and can be picked up prior to or the evening of the program. Details in the registration link.