Simchat Torah Honorees
Temple Israel of Great Neck is very happy to introduce to you our 2021 Simhat Torah Honorees:
Rona and Joseph Lupkin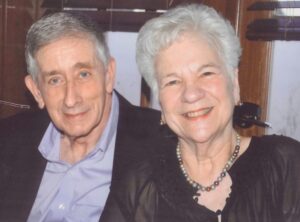 Kallah v'Hatan Torah (completing the reading of the Torah)
Rona Lupkin serves as Temple Israel's librarian, spearheading the collection and organization of the library's wide range of Jewish-themed books. Rona is also the driving force behind our Sisterhood's Book Club, organizing book discussions throughout the year, often with special guests. During lockdown, Rona seamlessly moved the book talks online. Joe served for years as an officer and member of the Board of Trustees, focusing his leadership on our educational programs. As a couple they have shown exemplary dedication to our synagogue and to the Jewish people.
Dr. Ellen and Mark Putter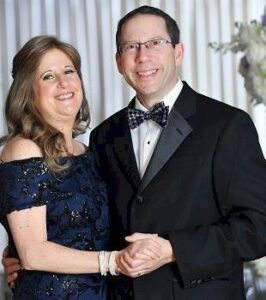 Kallah v'Hatan Bereshit (beginning the reading of the Torah)
Mark and Ellen Putter and their three children, Alex, Joshua and Amanda have been part of the TIGN family since 2001. Ellen has served on the Religious School Education Committee and the Youth House Committee. Mark is an annual performer for the Temple Israel Players and he has been a producer since 2004, having served on the Board of Trustees and as Men's Club corresponding secretary.
Paula and Rabbi Marim D. Charry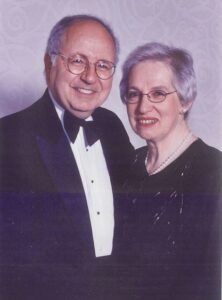 Kallah v'Hatan Maftir (Haftarah)
Rabbi Charry and Paula have been part of the Temple Israel family since 1978 when Rabbi Charry was hired to direct our schools. Though Rabbi Charry may be retired from full time work, he is still very much active at TIGN. He leads the havura service, teaches a weekly course on Jewish history and has taught other courses as well. Rabbi Charry is also the chaplain of the Vigilant Fire Department. Paula has served for many years on the editorial committee of the Temple Israel Voice.